Here is our list of Bigfoot links. We have not listed ALL of
the Bigfoot links that are available on the net. Some of our
links will take you to web sites that have lists of nearly all the
other Bigfoot links available on the web. So, rather than put ALL
the same old links on here, we decided to list only a few.


Monster Hunters Photo Page


Colorado Rocky Mountain Bigfoot Research Project


South Texas Bigfoot Research Group


San Antonio Bigfoot Research Group


Steve's Wildlife and Game Camera Page


This is Bigfoot Country


Kiamichi Bigfoot Research


Smokey & The Fouke Monster.


Too Close To The Mirror


Australian Yowie Research


Bigfoot Sounds (The Bigfoot Recordings)


Sasquatch Watch


The Florida Skunk Ape Web Site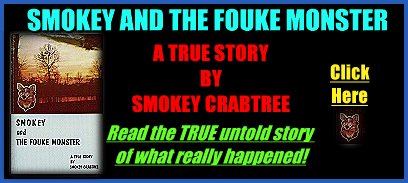 Our good friend Smokey Crabtree has his own web site. Check it out and order his book, if you want to
know the REAL story and behind the scenes look at the TRUE story of "The Legend of Boggy Creek"
Tell him that his friends from the GCBRO over in Texas sent ya!

First of all we want to thank the witnesses that take the time and submit to us their reports.
Personal thanks to these folks for their friendships, support and assistance with our hard work.
The folks at the AHR - Australian Hominid Research Org. (Dean, Phil, Ash, Warren), and Everybody
else that has stood beside us through all the turmoil, politics and BS that plagues the Bigfoot field.
PLUS every TRUE member of the GCBRO team. Not any of the snakes, or cheats from the past.
And last but not least all the individuals who would rather not have their names mentioned publically.

Oh and one last thanks to the bfro bunch. If it wasn't for you people, we
would not have taken the initiative to go forth, and build this web site! ?:>)